About the Authors
DeeVon Quirolo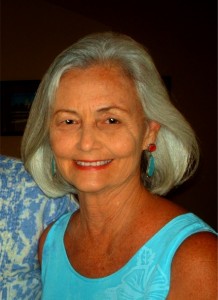 DeeVon Meade Quirolo is a Florida native who loves the ocean. She is an experienced marine conservationist with a focus on the protection of coral reefs and water quality. She and her husband Craig Quirolo founded Reef Relief, a Key West-based non-profit organization dedicated to coral reef protection. The effort began in 1986 with installing mooring buoys to protect Keys reefs from anchor damage, in addition to educational programs and watchdog advocacy efforts.  This led to establishing similar grassroots programs throughout the Caribbean, advanced wastewater treatment in Key West, bans on offshore oil development in the Florida Keys and creation of the Florida Keys National Marine Sanctuary. DeeVon was graduated from The George Washington University and attended law school at the University of Miami. She and Craig live in Brooksville, Florida, where she maintains several blogs including one that monitors oil and gas development.
http:// www.reefrelieffounders.com, http://www.reefreliefarchive.org
Email:  dquirolo@gmail.com
Richard Charter
Richard Charter is a native Californian and a Senior Fellow with The Ocean Foundation. Richard has been working with elected officials, fishing interests, and the conservation community for over three decades on behalf of coastal communities dealing with offshore oil and gas drilling issues. Richard coordinated the local government support that led to the creation of the Gulf of the Farallones, Cordell Bank, Channel Islands, and Monterey Bay National Marine Sanctuaries, and presently serves as Vice-Chair of the Gulf of the Farallones Sanctuary Advisory Council.  Richard is also is an appointee to the U.S. Department of Energy's Methane Hydrates Advisory Committee, which makes policy recommendations affecting future Gulf hydrocarbon technologies. Richard helped to facilitate congressional passage and designation by President George W. Bush of the bipartisan Gulf of Mexico Energy Security Act that provides a lease-free buffer off of Florida's Gulf Coast and Panhandle until at least 2022, while sending a portion of existing drilling revenues to various Gulf States. In addition, Richard works on improving worker and environmental safety policies affecting the offshore oil and gas industry. Richard and his wife Marilyn Castellblanch live on the Northern California coast and have three grown sons and two grandchildren, part of the future generations to whom this publication is dedicated.
email: waterway@sonic.net
Bring Back the Gulf  is a project of the Coastal Coordination Program of  The Ocean Foundation, Washington, D.C.   http://www.oceanfdn.org/
It was made possible through the support of the Herbert W. Hoover Foundation.  Special thanks to Elizabeth Hoover for her vision and commitment to turn the tide.